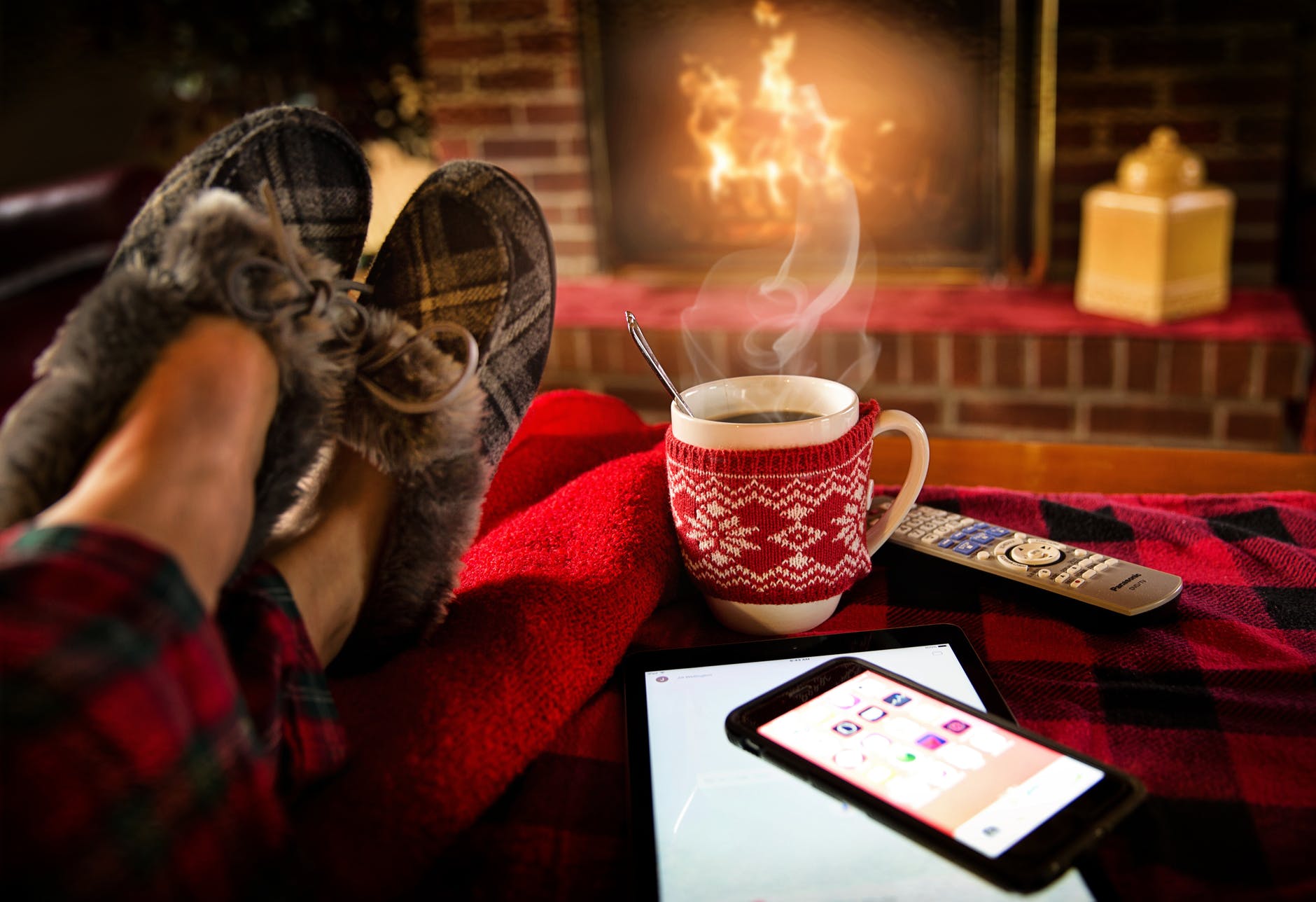 Many people dread the endless frost and dark days of winter…however, there's a surprising amount of joy to be found in the quieter months of the year. Hygge, the Danish word for cozy and content, is a great place to start. If you strategically alter your self-care routine and habits at home, your outlook might drastically improve. Here are six ways to turn a gloomy day into a delightful experience.
1. Set the mood.
If you want a cozy atmosphere, candles are key. They provide soft lighting, warmth, and a wonderful scent to your space. If you like seasonal scents, fill your home with apple cider and pumpkin candles. If you're nostalgic for summer scents, choose lavender or coconut.
2. Bake something
Don't just bake anything, though. Choose a recipe that's special to you, like your grandma's famous chocolate chip oatmeal cookies, or your mom's beloved cinnamon streusel coffee cake. Visit your favorite market, and pick your ingredients carefully. When you get home, focus on the task at hand, and witness your home flood with delicious smells.
3. Add blankets, throws, and pillows.
Soft pillows, fleece blankets, and shaggy rugs make your space much more inviting. Cover your surfaces in as many luxurious materials as possible. If you have hardwood floors, buy a pair of soft, cozy slippers to keep you feet warm in the winter. Consider purchasing a luxurious robe, too!
4. Make a hot drink.
Apple cider, mulled wine, and hot cocoa are a few infamous favorites. Find your own special recipe that's so delicious, your friends will be begging for more.
5. Curate your sweater collection.
Make sure the sweaters you own are soft, warm, and comfortable. You should want to reach for them constantly. Cashmere, wool, and mohair are all great fabric options. Before you head to the couch to read by the fireplace, throw on a pair of thick socks!
6. Create a winter playlist.
Are there specific songs that make you feel nostalgic for home? Songs that make you appreciate your humble abode, your neighborhood, or your city? Put those tunes on a winter playlist, and let the music fill your home as you snuggle up with a warm drink.