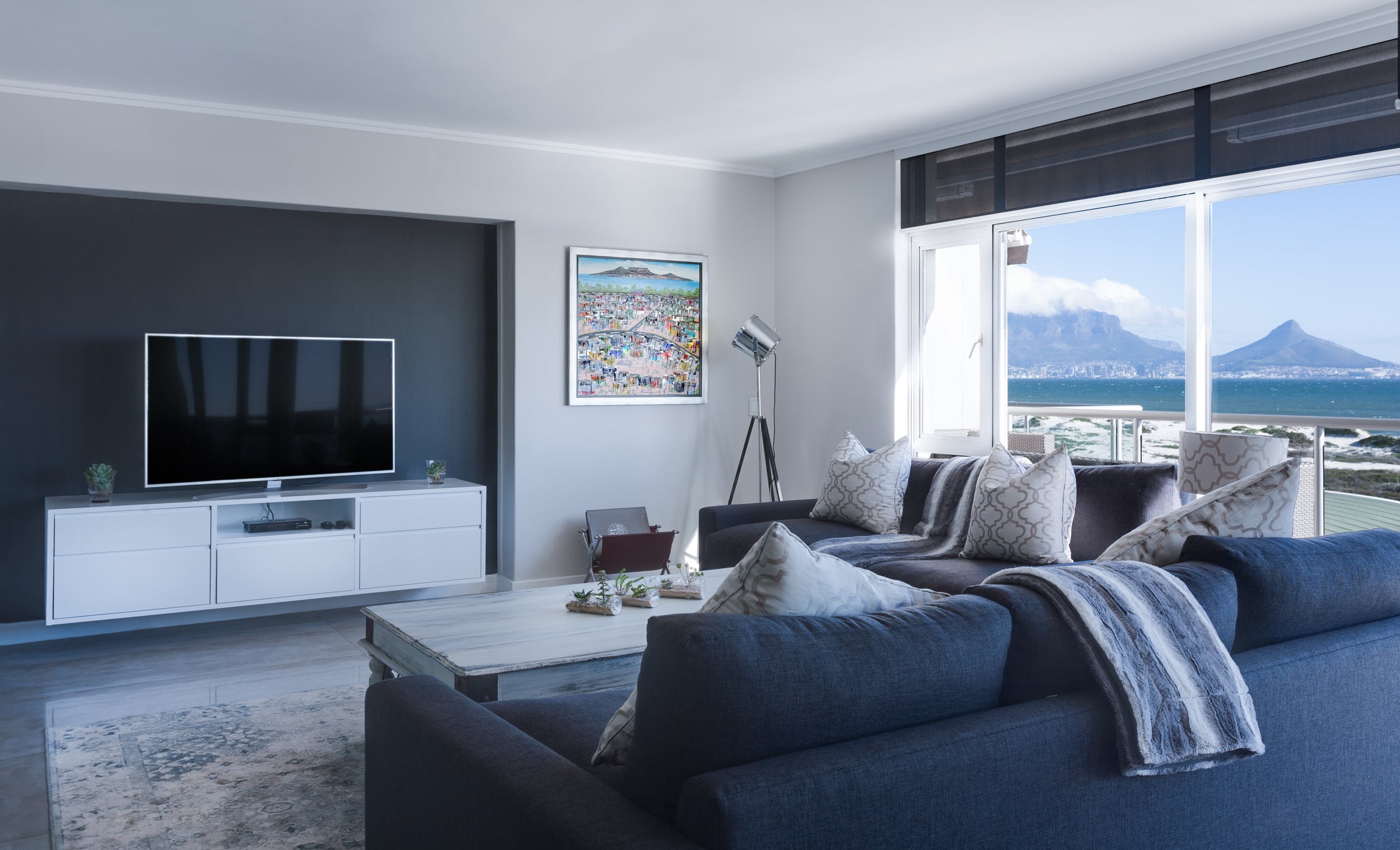 Your living room is most likely where you entertain, hang out with family, and spend the majority of your time. Since it's a room with heavy traffic, it makes sense to decorate it well. Beautiful decor can completely change the way you view your home. However, there are many factors to consider when it comes to designing a living room that accurately reflects who you are. Here are five interior design tips to help you create a living room you love.
1. Define a focal point.
Each room needs a focal point that draws the eye and serves as a foundation for the room. Sometimes, it's a fireplace, or a window with a great view. But if your living room doesn't offer a natural focal point, you'll need to create one. Try adding a large piece of artwork or a statement piece of furniture to your living room.
2. Plan your furniture layout.
Your living room should be welcoming, cozy, and balanced. Start out with a furniture plan to play around with different layouts and designs. To create a living room where people love to gather, optimize your seating arrangement for socializing. Don't be afraid to change it up a few times before making a decision.

3. Avoid the showroom look.
Your living room should express your style. It shouldn't look like it came straight from a showroom floor. Avoid a matching sofa and loveseat or identical end tables. Mixing and matching your furniture allows you to experiment with fun colors and patterns. If you want to make things extra fun, customize your living room with vintage/antique finds.
4. Use texture.
If your living room feels flat, it's probably missing texture. Texture adds warmth, interest, and depth to a room. If your living room contains a lot of glass and metal, add a plush carpet and some wood pieces for balance. If you have a room full of soft upholstery, introduce a few glass/metallic pieces to add some sparkle.
5. Scale back.
When it comes to interior design, less is more. Your living room will look cleaner and more organized with less stuff in it. Taking out even one piece of furniture can have a huge impact on how your space feels. Scale back no knick-knacks, too. Select a few favorite pieces to display, and pack the rest away.