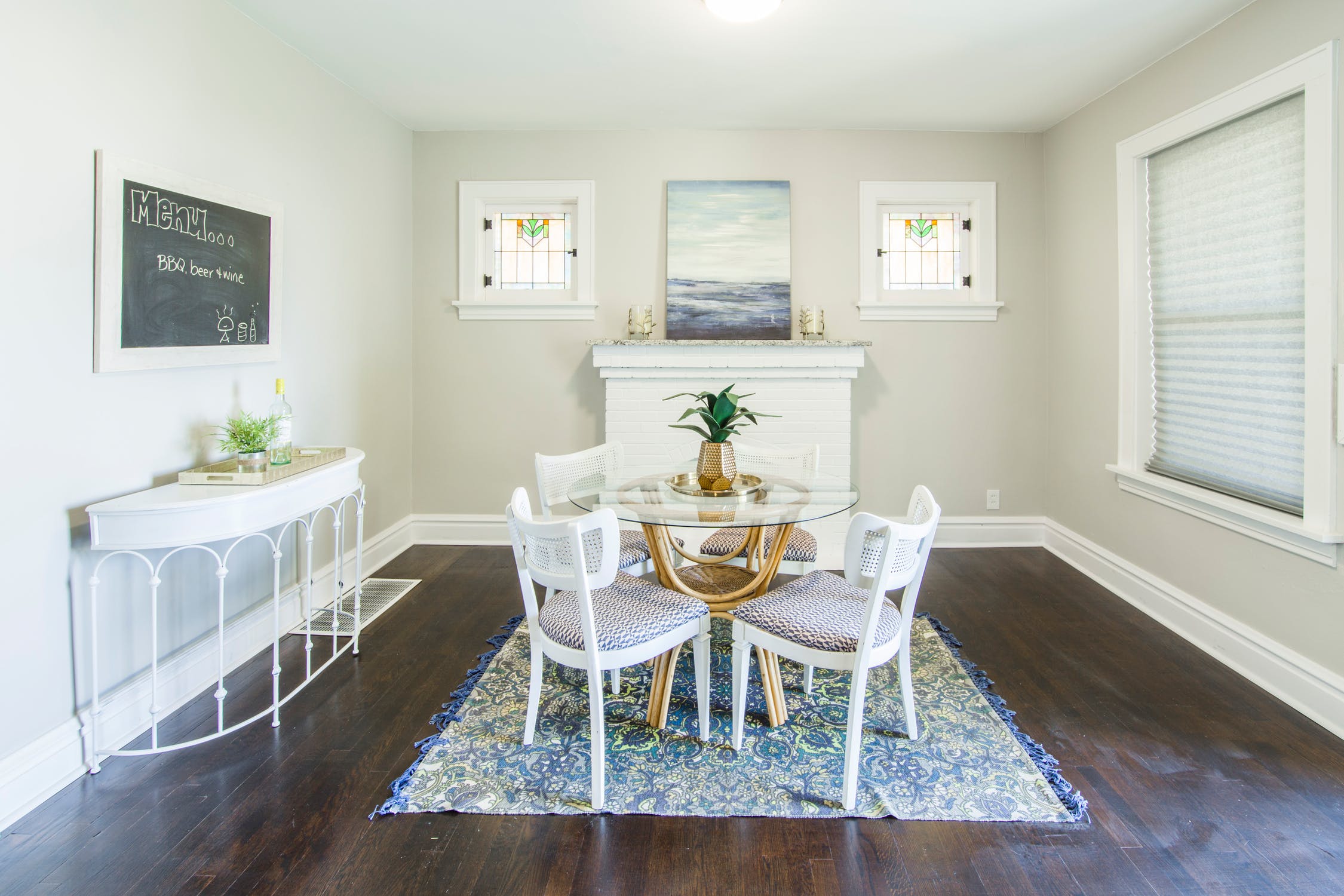 Staging a home means preparing a house to be sold. The concept is simple, really. You want your home look as attractive and appealing as possible before it goes on the market. Hiring a professional stager is the ideal route, but what if you don't have the extra cash? There are many steps you can take to stage your home for sale, and many of them are free. Here are five great ways you can stage your home on a budget.
1. Clean.
It seems obvious, but a pristine home sells quicker than a messy one. Clean your windows, door frames, light fixtures, ceiling fans, and blinds. Potential buyers look everywhere, so make sure you get all those hard-to-reach corners.
2. Depersonalize your house.
Pack up your personal photos and keepsakes, and if possible, store them outside the home. You're not selling your personal style. You're selling home. So, let your home be the center of attention! Plus, families are more likely to imagine themselves in your space if you don't have personal photos covering the walls and fridge.
3. Pack.
It's likely that you have a good amount of belongings, especially if you've lived in your home for several years. However, its hard to showcase rooms that are full of STUFF, especially if your space is cramped with furniture. Pack up as much as possible, and store your items outside the home. If you don't have a storage unit or a new home to use as temporary storage, place boxes neatly in the garage.
4. Manicure the lawn.
Potential buyers will definitely pay attention to your outdoor space, so don't skip this step! If you don't have the budget to freshen your lawn with flowers and decorative items, you can still make sure your grass looks perfect. Keep the yard watered, and cut the grass regularly. Shape your foliage neatly, and trim trees and shrubs. Power wash the sidewalk, patio, deck, driveway, and fence. The exterior of your home will look amazing afterwards!
5. Use natural light.
When photographing your home or hosting an open house, open all your blinds and curtains, and turn all the lights on. This will show off the interior of your home. Buyers want "light and bright", not "dark and moody". Help them see how clean, airy, and spacious your home is, and they'll be more likely to make an offer.